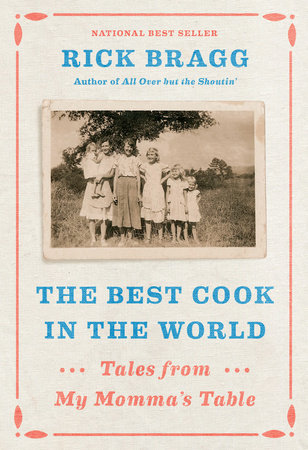 Bragg, Rick.
The Best Cook in the World: Tales from My Momma's Table
. New York: Knopf, 2018.
Rick Bragg relates family stories as he shares some of his mother's recipes. His mother, like most Southern cooks of that generation, did not follow recipes. She cooked by eyeballing things and getting the ratio correct based on practice. The family stories needed editing. They failed to draw me in, partly because of excess verbiage and lack of action verbs. Most recipes can be found in other Southern regional cookbooks. In the electronic advance copy, the recipe's conclusion often bumps into text following it, making it difficult for readers. The distinction between the recipe and stories about the recipe needs more separation as well. Perhaps his identification of his mother as the best cook in the world elicits the most contentious point of the book. Why? Because my mom in the neighboring state of Mississippi earned that honor. I received an advance electronic copy of the book through NetGalley with the expectation of an honest review.