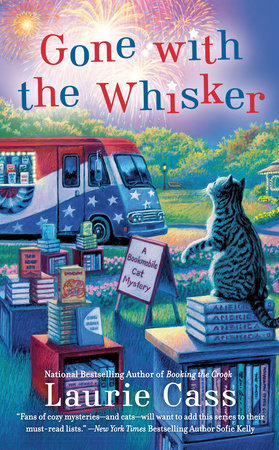 Cass, Laurie.
Gone with the Whisker
. New York: Berkley, 2020.
I love Eddie the Bookmobile Cat! Minnie's niece Katie comes north to spend the summer, taking on three jobs. Rafe, Katie's boyfriend, works on the home he's preparing for them. In the meantime, Minnie lives on the houseboat. After Katie stumbles over the corpse of a bookmobile patron, Minnie promises to help catch the man's murderer. Eddie helps locate a second corpse later. He plays additional roles later. It's a fun read for mystery lovers who are cat lovers. I caught a couple of typos in the advance review copy that I hope an editor corrects in the final version. I received the advance review copy through NetGalley with the expectation of an honest review.