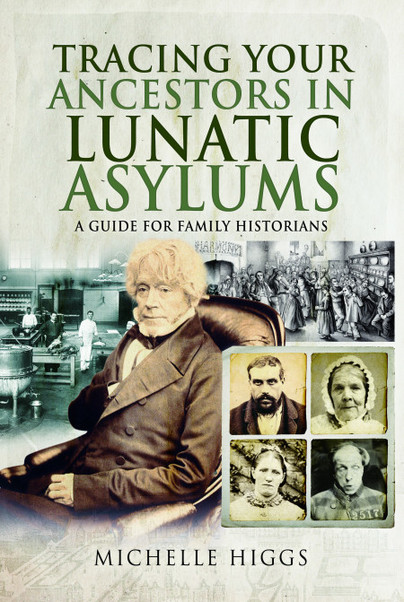 Higgs, Michelle.
Tracing Your Ancestors in Lunatic Asylums: A Guide for Family Historians
. Barnsley: Pen & Sword Family History, 2019.
Higgs provides a highly readable discussion on the institutionalization of British Isles persons suffering from a variety of mental disorders.The majority of institutions discussed are in England, Scotland, or Wales. Higgs shows how attitudes toward the mentally ill evolved over time. The narrative includes several case studies of individuals, providing a list of sources used in each sketch. Near the end she discusses record availability, providing a few examples. As a genealogist, I wish this section had been expanded to include additional record images. Genealogists with family members spending time in an asylum in the United Kingdom will find this book helpful to their research. This review is based on an advance review copy provided through NetGalley with the expectation of an honest review.