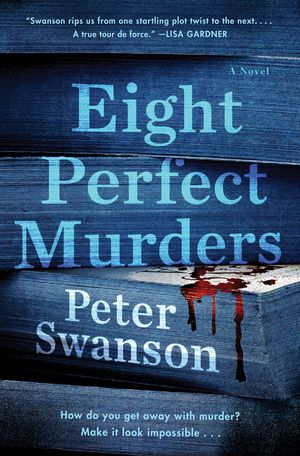 Swanson, Peter.
Eight Perfect Murders
. New York: William Morrow, 2020.
What a fun read! Malcolm Kershaw runs a mystery bookstore in Boston. A female FBI agent walks in near closing time one day to ask about a blog post he wrote some years back for the store on "Eight Perfect Murders." She sees a pattern between random murders and the post which discusses such crime classics as
Strangers on the Train
and
The A. B. C. Murders
. Readers ponder the reliability of the narrator among other things. It includes some aspects of a psychological thriller. Lovers of crime classics will want to dip into this one which may or may not leave them guessing until the last page due to twists and turns along the way. I needed its edginess as the moment. Did I mention there's a cat? I won an advance copy through GoodReads. Although requiring no review, the giveaway encourages winners to write an honest one.